The 2017 Pint-sized Plays Competition is now open!
We're very pleased to announce that the 2017 competition for Pint-sized Plays is now open. And, for us this is a very special year - it's our tenth anniversay - a whole decade of encouraging new writing and bringing the best short plays to a wider audience.
Pintsized Plays is one of the leading international competition for short plays of up to 10 minutes. Winning plays are performed in selected pubs in Pembrokeshire and the six winning entries and four runners up then go on to be performed at our Script Slam at Theatr Gwaun in Fishguard where the audience get to vote for their favourite script - and the winner will walk away with the coveted Pint-pot (with a half-pint for the runner up). On top of that all ten plays will be considered for publication in our next volume of scripts. The latest volume - No 4 - is due to be published in a few months' time.
Click here for the 2016 Winners!

Click here for the 2015 Winners!
PINT-SIZED PLAYS SCRIPTS - Fourth volume soon to be published!
Each volume contains the scripts of around 20 winning plays and runners up from the first six years of Pint-sized Plays. And, since publication of Volume 1, several plays have already been performed by other theatre companies. See the 'Publications' tab for further details and to make sure of your copies.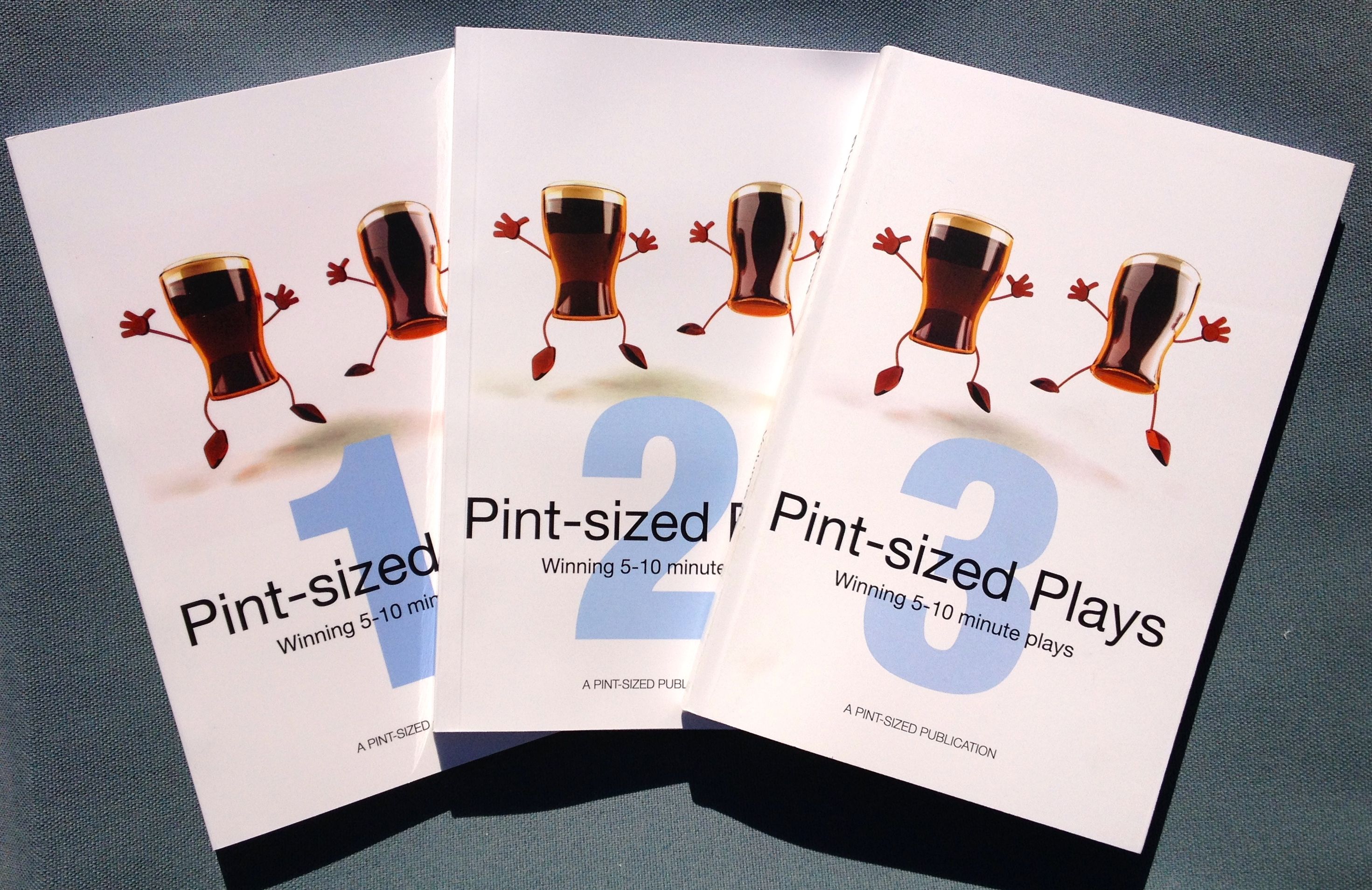 Take a peek at what's inside Vol 3
We're proud to say that the third volume of Pint-sized Plays scripts is now published. In it you'll find the winners and runners up from the last couple of years. Click here for a taster
To keep up to date with the latest news from Pint-sized Plays, subscribe here to our mailing list: